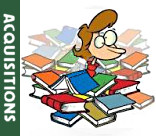 This list of the latest goodies is brought to you by the Head Librarian, seeing as how Februs is far too busy dusting his mammoth slipper collection. Looks like he may be some time, because he likes to try them all on.
Anyway, here we are again, with 39 items loaded last week. Yours truly has been very productive with seven new titles in the list. I deserve a prize ... or at least a spanking :D
Alan Barr
:
Memories

Alef
:
Late Summer

barretthunter
:
Four Hindquartettes
Fulfilment
The Queen Of Arses - Part 3

BrianV
:
The Choirgirl - Part 7

Cal33
:
Those Were The Days! - Part 2

Canadian Spankee
:
Another 100 Word Spanking Story

DJ Black
:
Are We There Yet?

DJ Black
:
A Paddle Without A Creek

DJ Black
:
Personal Trainer
Prodigal Daughters
Take Three Girls

Dr Keate
:
A Security Lapse

flopsybunny
:
Auntie Flo
The Travelling Hairbrush Meets Christopher...
The Travelling Hairbrush Meets Olivia
The Travelling Hairbrush Meets Rachel
The Travelling Hairbrush Meets Ruth
The Travelling Hairbrush Meets The Twins
Whale Song

Islandcarol
:
Responsible Training - Part 3

Laurel Aspen
:
Managing Mrs Burton: The Sequel

Louise Vancisic
:
Training Susan - Part 1

Mr. Magazine
:
Aug 1968 - P.R., Tennessee
Aug 1968 - T.F., West Virginia
Aug 1968 - Wild Wild World

Neil
:
The Fairy Spankmother Flies Away

Nswitch
:
Bank Holiday Weekend - Part 3

Rachel Gordon
:
Kitty's Challenge - Part 1
Kitty's Challenge - Part 2
The Matron... - Part 1
The Matron... - Part 2
The Matron... - Part 3
A Very Victorian Affair - Part 4

Seegee
:
Sister Act

Spankzz
:
My Roommate's Sister - Part 5

supermario
:
Julie, A Hairbrush & Myself - Part 3

Tiptopper
:
Difficult Patient