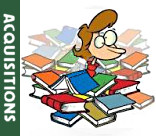 Here we are on the 1st of March. Spring is just around the corner! And about time too.
We bring you another selection of spanking stories recently loaded to the LSF, so dig in and enjoy.
See you next week :)
Alan Barr
:
Orphans

BashfulBob
:
Four Spankings And A Funeral

Canadian Spankee
:
What To Do Now?

EnglishSpanker
:
Listed

flopsybunny
:
Dana And The Drifter

GuySpencer
:
On Courting A Christian Girl - Part 10

imreadonly2
:
The Headmaster's New Wife - Part 4

kyle1248
:
Linda H's Spring Break - Part 3

Lisa Berry
:
Playing Away

Minidancer
:
Possessed By The Savage

Neil
:
Hector Protective And The ABC Spankings

Paul Jackson
:
Shorts - Part 1

Peter242
:
Mrs Howard

pleasebestrict
:
The Trip To Italy

rick1463
:
A Friend Who Cares... - Part 18
Hawtseet U - Part 02

robbie
:
The Devil Doesn't Always Get His Way
Mrs Antonelli
A Quiet Wednesday
A Terrible Tuesday

Seegee
:
The Spank Shop 51: Poppy

Susan Thomas
:
Back To School - Part 09
Back To School - Part 10
Back To School - Part 11
Back To School - Part 12
Coming Of Age
The Devil Returns

Watcher
:
Uniform Inspection - Part 1
Uniform Inspection - Part 2
Uniform Inspection - Part 3