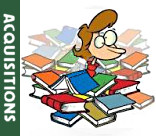 Greetings.
Here is your regular fix of spanking stories.
And even more to come next week ...
barretthunter
:
O'Reilly
Odeur De Cul De Cochon
The Old Days
On Horseback
On The Run
The Oppressor
Orders Is Orders
Paddle
Panty Fragrance
PC Abeela
PC Maclean
Peeping Tom
The Peer
The Personal Trainer
The Pervert And The Policewoman
Pest
Photography

Bendover
:
Another Antique Show And Tell Caning
Bad Idea With An Audience
Bad Timing For Rodney
A Fraternity Guy To Alpha Sigma Alpha
Slacks And Panties Down

Cherry Red
:
Be Kind To Your Behind - Part 3
Teacher's Panty-Crack Cooked

Crimson Kid
:
It's Not Fair!

Dipsy
:
A Sharp Reminder

Dr Keate
:
A Lesson In Economics - Part 1
A Lesson In Economics - Part 2

EnglishSpanker
:
Focus

GuySpencer
:
On Courting A Christian Girl - Part 9

Imogen Hart
:
Stonebridge - Part 03

Jon Larsen
:
Spanking Stepmom

KDPierre
:
To A Suspected Compeer

kyle1248
:
Linda H's Spring Break - Part 2

Neil
:
Hector Protective - Spanking Detective
The Magistrate And Maisie Quick

Ryan Rowland
:
A Blessing In Disguise - Part 1
A Blessing In Disguise - Part 2

Seegee
:
The Parents Next Door

Susan Thomas
:
Back To School - Part 01
Back To School - Part 02
Back To School - Part 03
Back To School - Part 04

tfs
:
Southern Exposure - Part 65
Southern Exposure - Part 66
Southern Exposure - Part 67