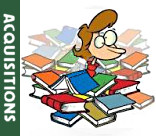 Hi folks, Here's your usual fix of spanking stories brought to you by the Library of Spanking Fiction.
The deadline for submitting new entries for our current story challenge ends tonight, so remember to drop by later to read all the entries and cast your vote.
Alan Barr
:
Transference

AustCarr
:
Sealing The Alliance

DJ Black
:
The Deal - Part 01
The Deal - Part 02
The Deal - Part 03
The Deal - Part 04

Ember Shadow
:
Sassy And The Assistant

EnglishSpanker
:
Call-out
Remedy

Esskay
:
The Silence Was Deafening

Glowingmoons
:
Bend Over

Kia
:
Much To Learn - Part 12
Pervertable Shopping

Lisa Berry
:
Settling In
The Time Machine
Was It Really Like That?

Louise Vancisic
:
A Surprising Sleepover

mj2001
:
I Have An Appointment For A Caning
Maddie Gets Her Big Girl Hairbrush
The Spanko Family Bedtime Story
Swats Before Shots
The Waiting Game

Rachel Gordon
:
Four O'clock In The Afternoon

Rachel Redbum
:
Underground Frailroad

Sir Cambornek
:
A Letter Of Complaint

SoCalSwitchyGuy
:
Intimacy Intensive - Part 12
Intimacy Intensive - Part 13

Tiredny
:
Just Another Day At The Office... - Part 1

Totzman
:
Shelby Gets The Belt