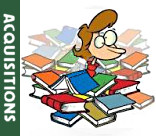 Here we are again with the latest loaded list.
The LSF story challenge is well underway, but there's still time to read and vote for your favourite stories. The deadline is March 8th.
Happy reading!
Alan Barr
:
Angel

Arthur James Blimp
:
The Disciplinarian

Artofzee
:
At The Mall

barretthunter
:
Hari Potter & The Full Officer's Scone - Part 1
Lucy's Comeuppance

Cal33
:
Rock 'n Roll Is Here To Stay!

Canadian Spankee
:
Once Upon A School Day

DJ Black
:
Magic - Part 65

Firefly
:
Penalty Strokes

Guyde
:
The Gleam In Her Eye - Part 3
The Gleam In Her Eye - Part 4
Hello Finally, Professor Chapman

GuySpencer
:
The Pastor's Pointed Finger

Islandcarol
:
Our Life

Leigh Smith
:
Domestic Changes

Malcatraz
:
Two For The Price Of One

Miles Anderson
:
The Headmistress's Study

OTK in CT
:
A Body Of Art

Paris Annette Morreau
:
The Widow Gordon

Peter242
:
Sister's Dilemma
The Spanking Manual - Part 2
Squeaker
Women In Charge

Rick Marlowe
:
It's Snowing

robbie
:
The Bus Stop

Seegee
:
The Spank Shop 42: Maria

smartfulcodger
:
Testing Before Accepting - Part 1
Testing Before Accepting - Part 2

Susan Thomas
:
Advice

Teaboy
:
The Connoisseur's Choice