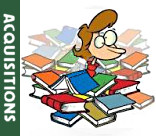 Herewith the new improved list of items loaded to the LSF for what should have been the previous week but is actually for the week before that, well sort of. At least we have an excuse this time in that we've been slightly busy proof reading 180 stories for the Great Spanking Anthology.
Items loaded: 34
Alan Barr
:
Coping Strategy
Footwear Habitation...
Successful Treatment
Summary Justice
What The Doctor Told Me

barretthunter
:
The Buttocks
English As She Is Spoke

BashfulBob
:
The Maid And Maggie May - Part 1

Canadian Spankee
:
Mom's List

cayenne
:
The Great British Tissue Shortage
Lamb And Flagellation
She Inspects The Marks

cheery
:
A Turning Point

Dr Keate
:
Old Mr Hubbard
The Promise Of The Brotherhood - Part 10

Eiffel Crisp
:
Werner Von Braun & The Simian Deficit

Fiona Blue
:
The Neighborly Thing

flopsybunny
:
Three Merry Maids - Part 4

Fulgur
:
Hazel

Jack Crawford
:
Detective Ketchum & Mister Klaske - Part 01
Detective Ketchum & Mister Klaske - Part 02
Detective Ketchum & Mister Klaske - Part 03

Knottypine
:
Ekaterina The Great

Louise Vancisic
:
The Day After - Part 1

Louise Watson
:
An Unfair Spanking

Malahide
:
The Stowaway - Part 1

Needsthebrush
:
Young Ladies Simply Don't...

Neil
:
No More Slipper!

Nswitch
:
Snootley Hall - Part 1

Rachel Redbum
:
Katherine And Lynn

Rollin
:
Elm Street, USA

Sampast
:
Cranky Again

Seegee
:
The Spank Shop 31: Wendy

Smeple
:
Pajamas